Nocu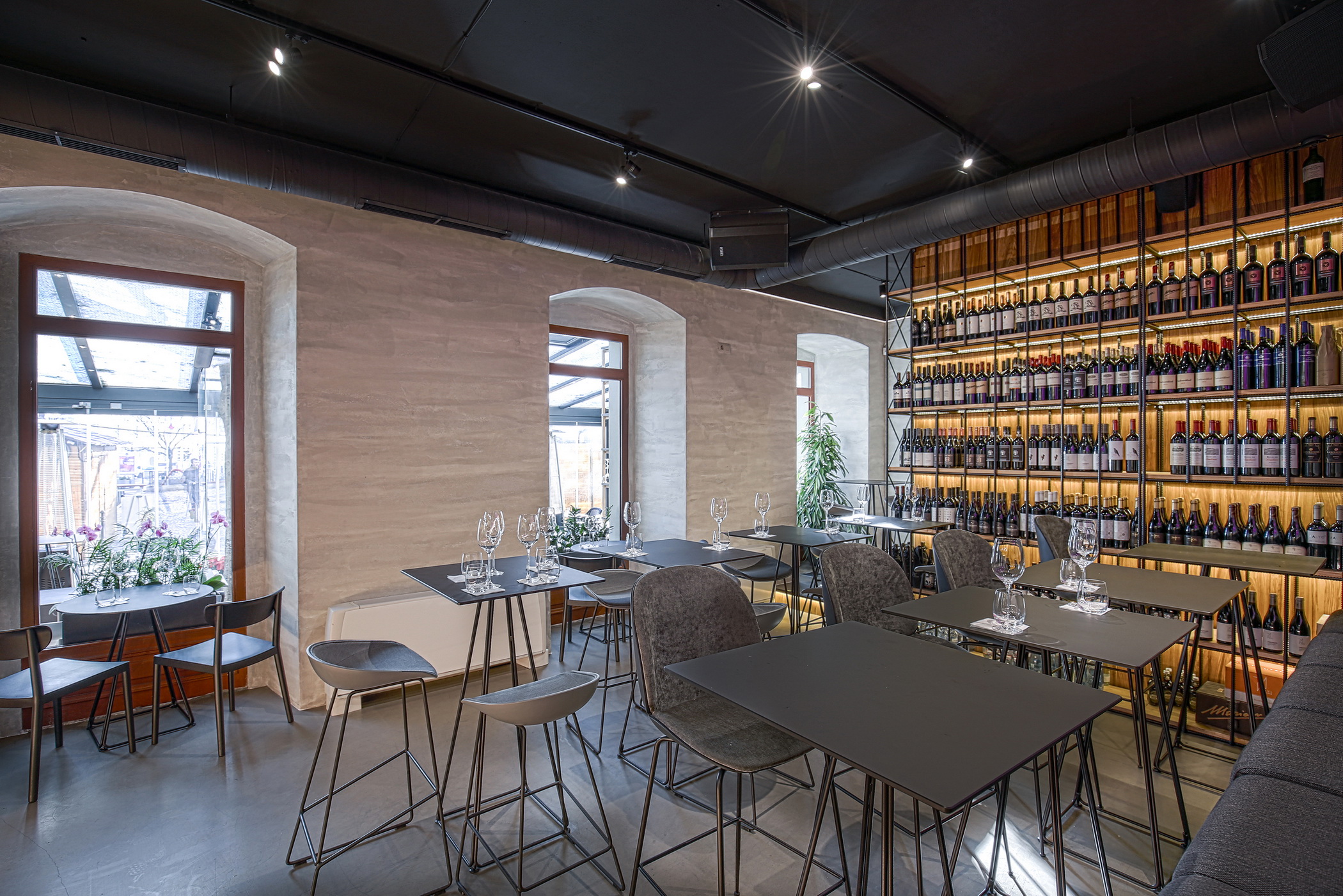 NOCU is a restaurant located in the very center of the capital city, on the ground floor of a historic building, in direct contact with the trees of Hviezdoslavovo Square. The concept of the operation is based on openness and direct contact with customers - open kitchen, open shelves with wine and goods and an open wine archive. A business that has nothing to hide. The interior design is suppressed, the goods and service that the client receives are important. Shelves made of rough reinforcement, con-crete floors and walls, black tables and chairs in combination with wooden tiles define the contrast between the historical spaces in which they are set. The acknowledged difference is not disturbing and leaves the possibility of capturing the momentary mood in NOCU.
Wine Bar & Restaurant / Bratislava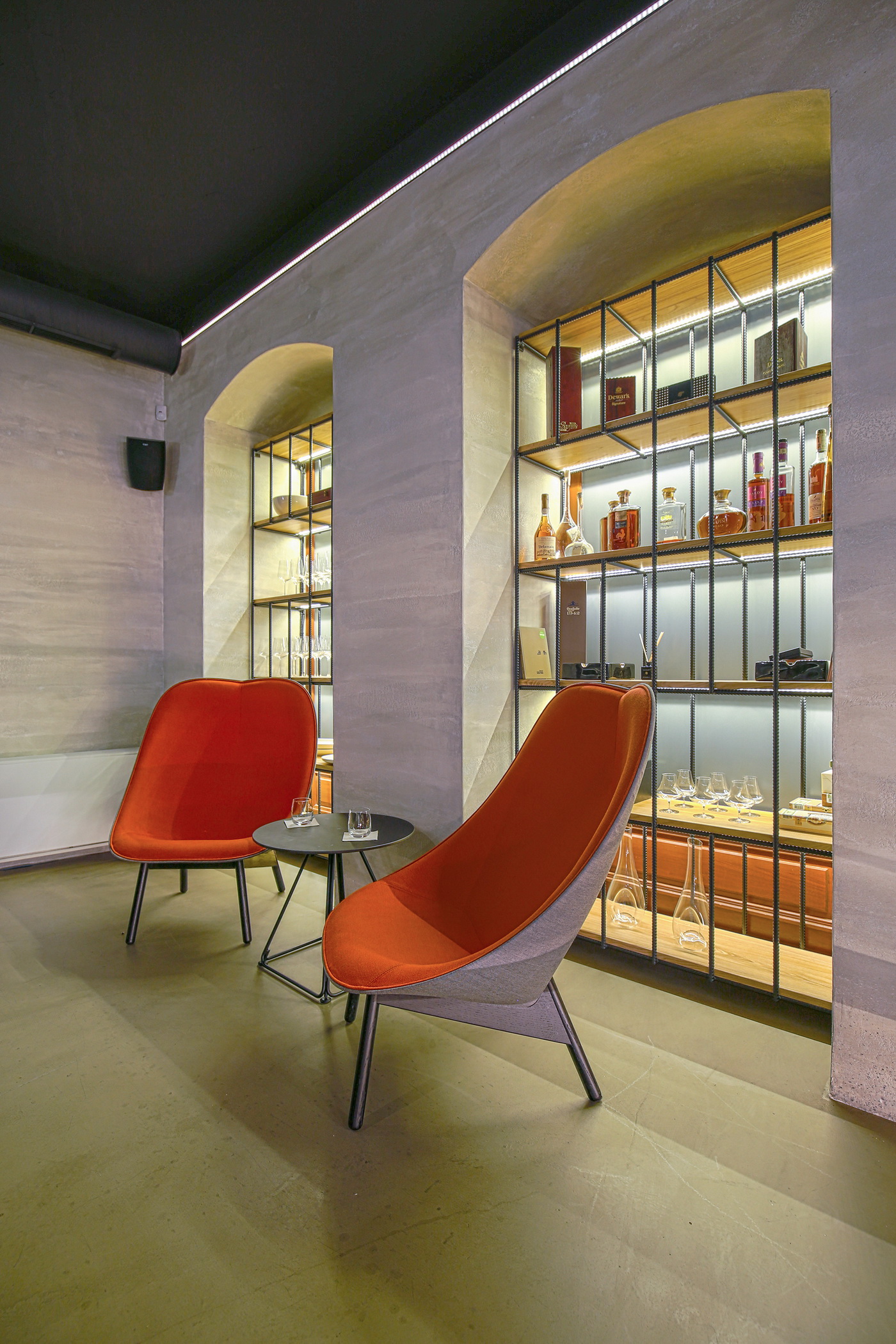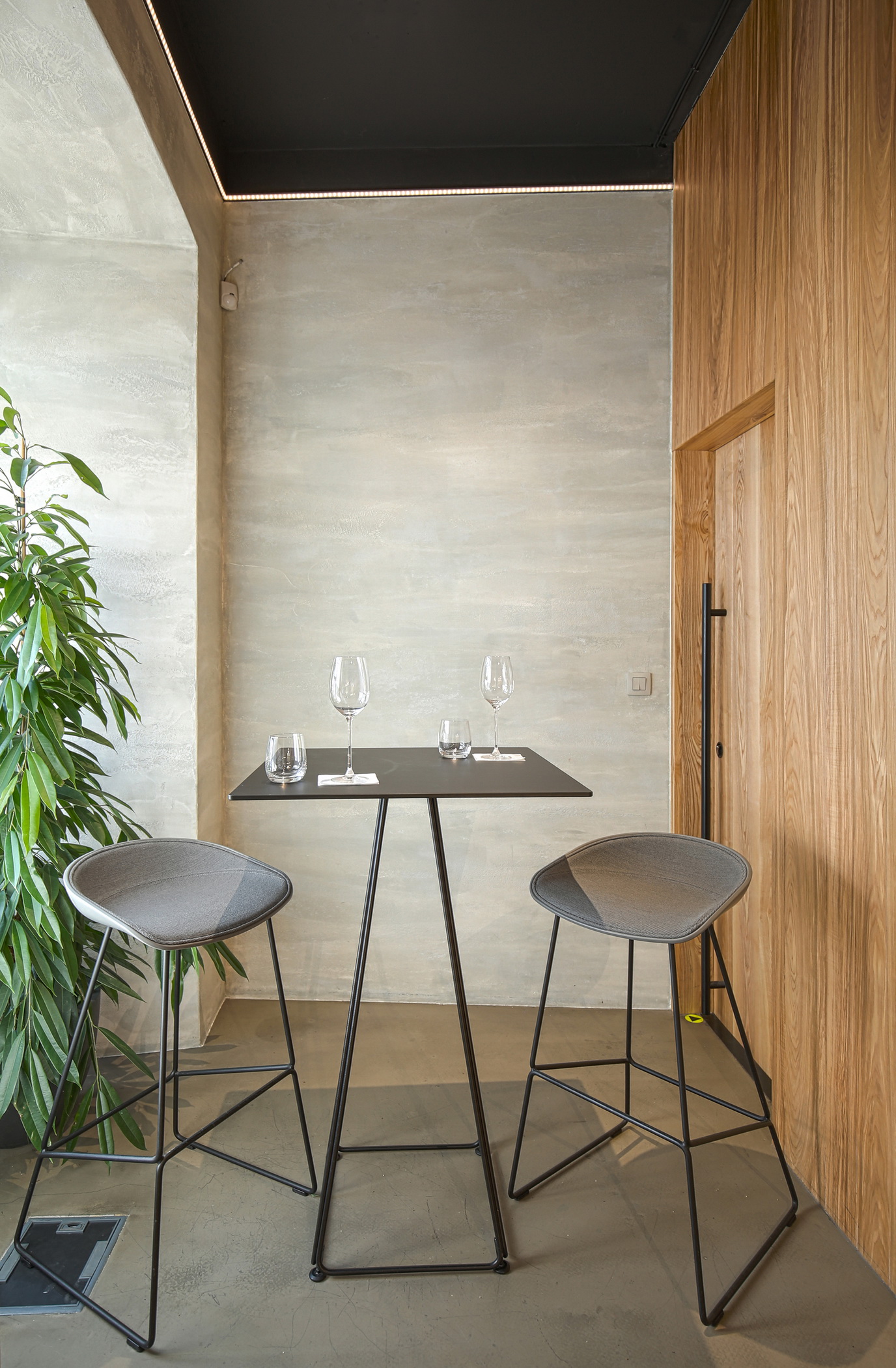 The area of the restaurant, including the terrace has only 193.5 square meters, but offer several user zones. The tree from the square is set in the outdoor terrace, which directly engages in the surrounding environment. Inside there are high seating, which can become part of a party in crowded days and at the same time, they offer a better view of the terrace. Right next to it is a lounge, separated from the rest of the restaurant by large sliding wood screens. The kitchen is open and connected to the bar, which attracts customers with exposed canapés. The toilets are located in the rear part of the space with a common hallway from which wine archive can be seen.